The RMS St Helena arrived in St Helena for the last time on January 29, 2018. As Britain's last working postal ship, she sailed to the remote islands of St Helena delivering mail to 4,500 residents for nearly three decades.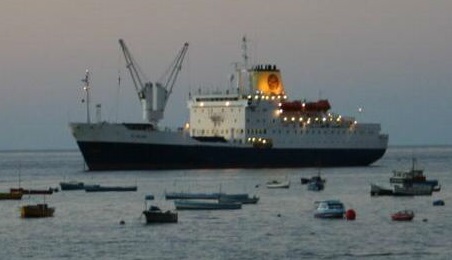 St Helena now has a commercial airport, so the purpose-built ship is no longer needed. Renamed MNG Tahiti, the 103-meter (340-foot) ship is being readied by her new owner MNG Maritime to become a floating armory working in the Gulf of Oman. She will deliver security guards and weapons to vessels sailing through the region and is expected to be operational in her new role in the next few months.
Update- she left Cape Town for a final time yesterday. 
Here are some photos of her leaving yesterday…